OK, do you want to know how we got the Chevy down? It's like this. A very nice man saw our predicament and said he could help us. He didn't want any pay, but said he sure would like to be a member of Drifters. Hey, welcome aboard.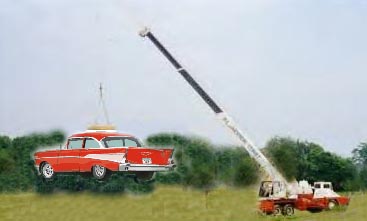 Before we leave the Charleston area, I thought it would be nice to visit some of the nearby premier resort beaches.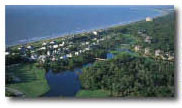 Kiawah Island, nestled between the Atlantic surf and the mainland marshes off the coast of South Carolina, is a rare vacation paradise.

Kiawah Island has ten miles of pristine beach, more than any planned resort community on the eastern seaboard.


Located on South Carolina's beautiful Atlantic coast, just 30 minutes south of Charleston, is Seabrook Island. It is a private, 2,200-acre resort.

Seabrook has three miles of beach, beautiful salt marshes and acres of lush maritime forest.
---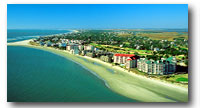 Wild Dunes is a 1,600-acre luxurious private resort.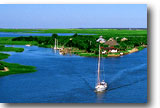 Wild Dunes offers miles of beach, bicycle trails, championship golf course and a tennis center with 17 courts. Hmmmm...sounds like too much exercise to me. Let's move along.
---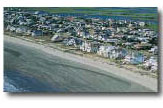 Bordered by the Atlantic Ocean and the Intracoastal Waterway, Isle Of Palms is a classic family-oriented beachfront community.

It offers broad beaches, full service marina, salt marshes and spectacular ocean views.
---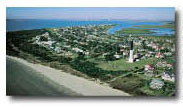 Southwest of the Isle of Palms, across the Breach Inlet Bridge, is the charming residential community of Sulivan's Island.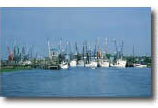 Families choose Sullivan's Island for its wonderful beaches, variety of watersports and close proximity to the sights and sounds of historic Charleston.
Well, I guess it's time to move on now. I have no idea where we're going to wind up. Depends on how cranky the Chevy is after its "adventure" today.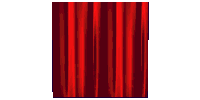 ---
---