THIS IS MONTANA'S
GLACIER NATIONAL PARK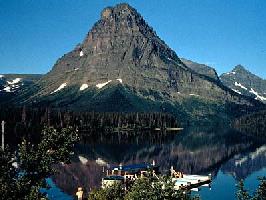 Much of Montana is still open land. Aren't we fortunate to arrive here in time to see the sunrise on the mountains?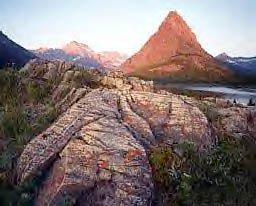 This is Horn and the Lake. It's so lovely here, let's spend some time and just look around at the beauty of Montana.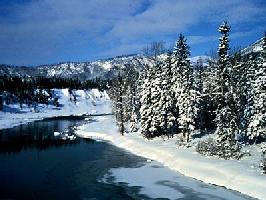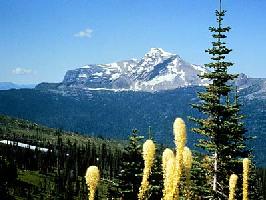 President William H. Taft signed the bill setting this land aside as Glacier National Park on May 11, 1910. It was established to protect the area's spectacular scenic values, native plant and animal life.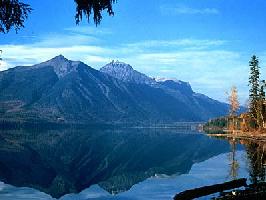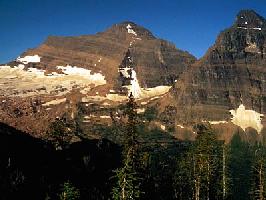 The park encompasses 1.4 million acres of wilderness and some of the most beautiful mountain scenery in the United States.
---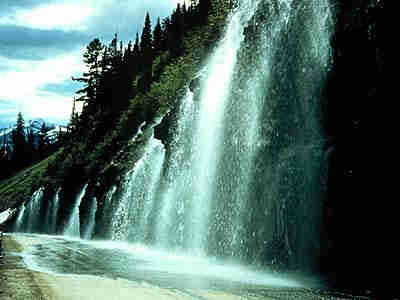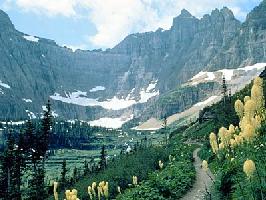 The general park area was once home to the Blackfoot and Kootinal Indian Tribes, and many sites in the park are sacred spiritual sites.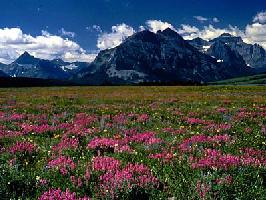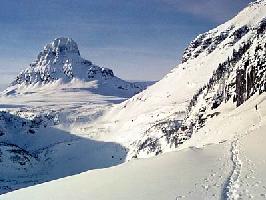 There are over 50 glaciers in the park and over 200 lakes and streams. It also contains 730 miles of trails for hiking.
---
The park is traversed east to west by Going-To-The-Sun Road, a spectacular drive.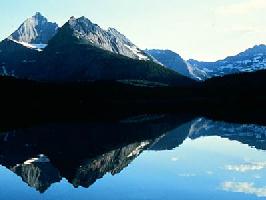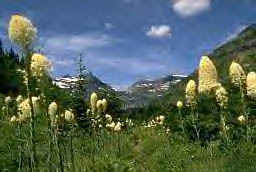 This is bear grass which grows alongside many of the hiking trails.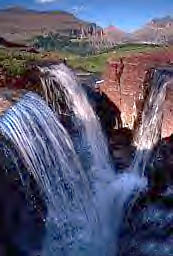 Here we are at Reynolds Creek Falls. Aren't they lovely?
We could stay here for our entire trip to Montana, but I see our designated driver of the day has the Chevy warmed up and ready to travel. Click on the license plate and let's see more of Big Sky Country.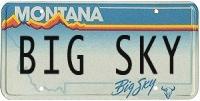 ---
---
---