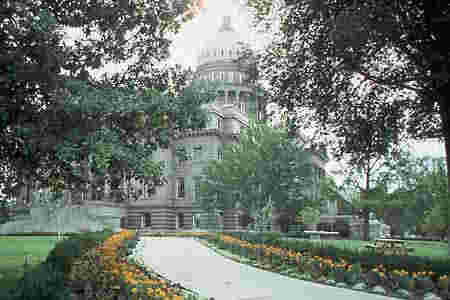 Boise in the southwest Idaho area known as Treasure Valley became territorial capital in 1865, and State Capital when Idaho was admitted to statehood in 1890.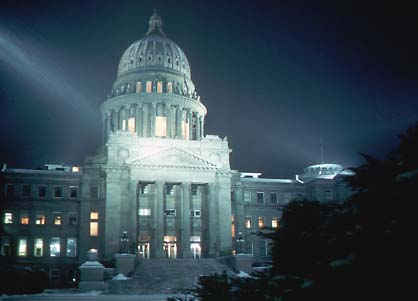 In 1905, the legislation created the Capitol Building Commission. Construction on the building was begun in 1905. It is in standard neoclassic style, patterned after the U.S. Capitol. Construction, including the dome and wings, was completed in 1920.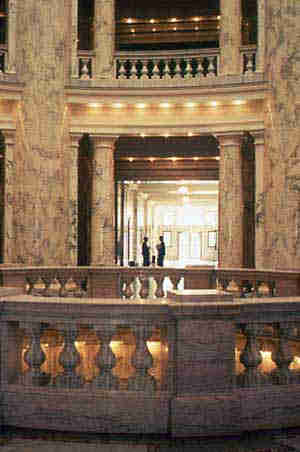 The building has a total of 201,720 square feet. The outside is faced in sandstone and much of the inside is finished in Georgia marble.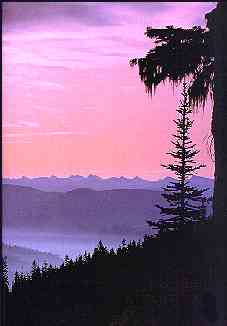 Idaho is a state of incomparable beauty. Tell you what we're going to do. Instead of following some circuitous route around the state, we're going to give our driver a rest, put the Chevy on cruise control and let it take us where it will. (We all know the Chevy is magic, don't we?)
CUSTER
IDAHO'S FAVORITE GHOST TOWN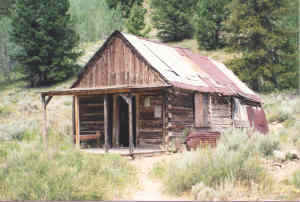 Although gold had been discovered as early as 1870 in the Jordan Creek area, it wasn't until 1875 that lode ores were found surrounding Jordan Creek and Yankee Fork.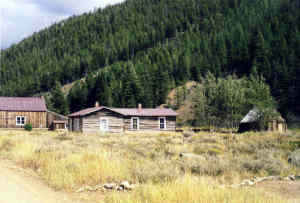 By 1896, Custer had a population of 600, and it became the new business and social center of Yankee Fork.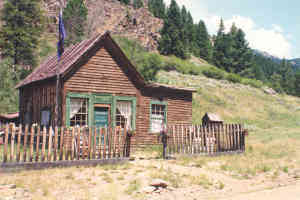 By 1903, the glory days of mining were slipping away. Although the main mine had closed in 1888, many of the smaller mines continued to operate.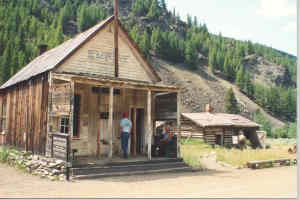 In 1966 Challis National Forest took ownership of the few remaining buildings, and in 1981, Custer was placed on the National Registry of Historical Places.
If these walls could talk, what a lesson in history they could tell.