FAREWELL, GUAM!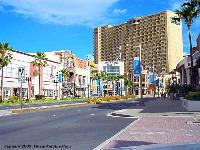 I know we could stay here forever, but it's almost time to leave this beautiful island. We're going to take a driving tour and just enjoy some of the sights. This is the Tumon entertainment district.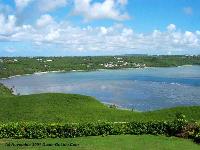 Lovely Pago Bay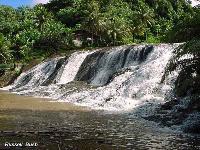 This is Talafofo Falls

The Inarajan Pools
---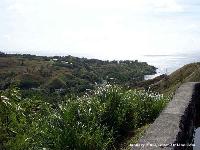 This is Umatic Bay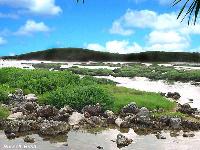 The Southern Guam Delta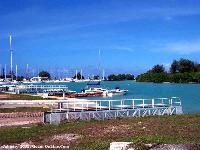 Beautiful Sumay Marina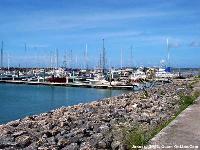 And the Marina at Agat.
---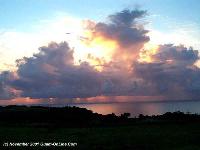 As the sun sets on Guam, our cruise ship has docked and is ready to take us all home. We must say goodbye to this beautiful Pacific island paradise. In the Chamarro language, Hafa Adai means Welcome. I think we've been made very welcome. There's so much more to see, we must try to come back another time to this land where America's day begins.
---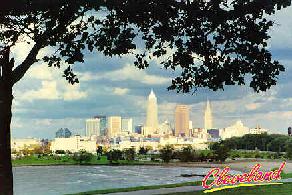 This is Cleveland, Ohio. I'll bet you're wondering what this picture is doing on the Guam tour. Let me tell you a short story. For Bobby's last three year tour of his 26-year Coast Guard career, we had a choice of three duty stations. Cleveland, Ohio, San Franciso, California and Guam. We very wisely (?) chose Cleveland, which should tell you all you need to know about us. LOL
There is a definitely military presence on Guam. Since the websites are official U.S. Government websites, we cannot pull pictures and text from them. However, if you would like to visit the websites, please click below:
This tour presented by Bobby, Bev and, of course, Shadow. Visit their website here:
Or return to USA Drifters here:

---
---