THE BEACHES OF GUAM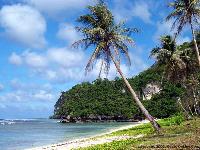 Guam has beaches that equal or surpass any in the world. I thought we'd take a leisurely drive around the island and see why it's called a Pacific Paradise. This is Gun Beach.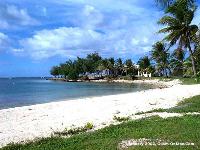 POLARIS POINT BEACH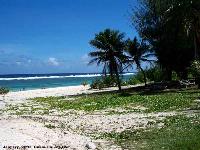 THIS IS TARAGUE BEACH
---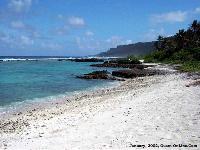 THE SPARKLING WHITE SANDS OF SIRENA BEACH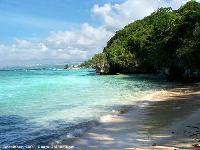 THIS ONE BEARS THE STRANGE NAME OF GAB GAB BEACH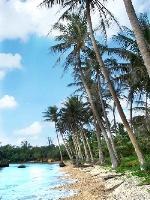 THE BEACH AT APACA PARK
---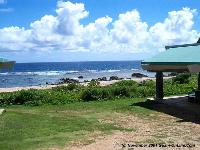 TAGACHANG PARK BEACH. LOOKS LIKE A GREAT PLACE TO HAVE A PICNIC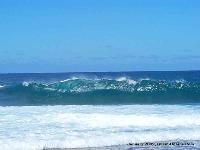 LOOK AT THOSE BREAKERS. SOME GOOD SURFING HERE.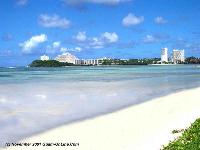 THIS IS OKA POINT BEACH ON WEST AGANA BAY. THERE'S OUR CAPITAL CITY IN THE BACKGROUND
---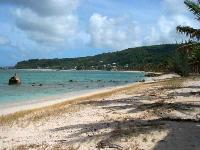 THIS IS ASAN PARK BEACH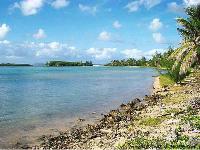 AGAT BEACH IS THE LAST ONE WE'LL VISIT TODAY.
I hope you're all ready for the next stop on our tour. Just click on the swaying palm tree, and we're off.

---
---